The 2017 Toyota Tundra: All-American Trucking
Last time here on the blog, we talked about how all the new 2017 model year vehicles are coming in and that included the incredible 2017 Toyota Tundra pickup truck. While the Tundra may be made by a Japanese brand, the truck is assembled right here in San Antonio, TX and has been engineered for the United States through much testing in Michigan, ensuring that your Tundra truck can take on anything that comes its way from the hottest hots, the coldest colds, the highest mountains, and the lowest valleys. Take a look at it below: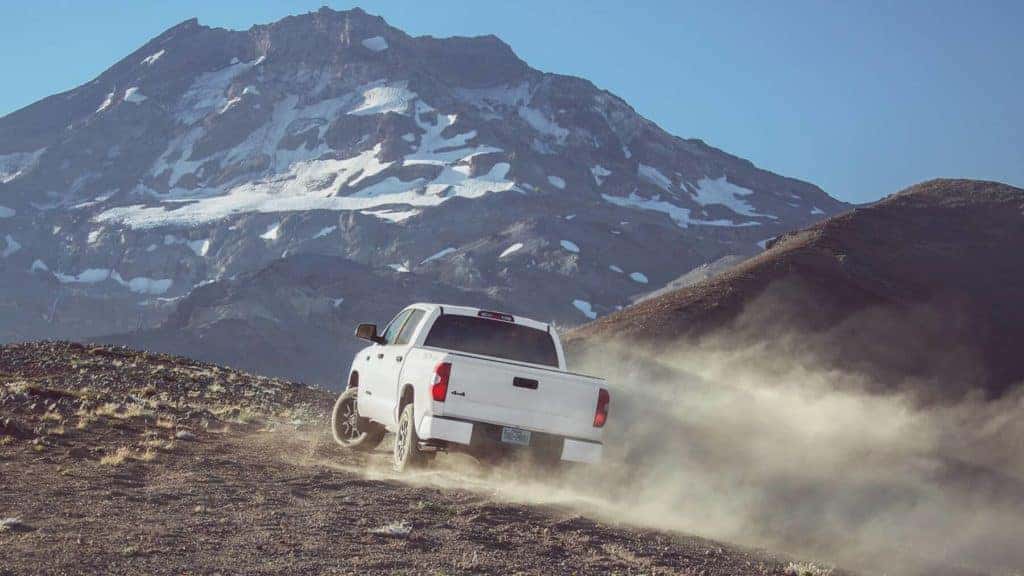 The result of the strenuous testing that the Tundra models endure is such that drivers can count on the truck to provide them with the confident capability to conquer any mountains, deserts, snow-covered lands, or any other challenges that may present themselves. The new Tundra effortlessly conquers them all, while also providing the ability to take on heavy-duty jobs from hauling heavy equipment to filling the bed with gravel or whatever else you may need to carry.
Toughness isn't the only attribute of the Tundra, which like all gentle giants, has a tender core. Numerous airbags and safety systems, both standard and available, combine with the abundant comforts of premium materials and ergonomic sculpting, to deliver an incredibly comfortable experience even if the conditions outside are less-than-friendly. Climate control features and intuitive infotainment are all available to round out the experience and ensure that the Tundra delivers a future of blissful motoring in the greater San Antonio area and beyond.
Ready to see it up close and in person? Make Red McCombs Toyota your next stop and we'll make you our next satisfied customer. With the 2017 Tundra found among the rest of our wide selection of new Toyota models, you'll have a great time getting the details and deciding which one is best for you and your lifestyle.