When Is The New Tacoma Coming Out?
Since it was first debuted to the world, truck lovers and Toyota drivers alike have been waiting for the 2018 Toyota Tacoma to make its way to the dealerships, and for a good reason.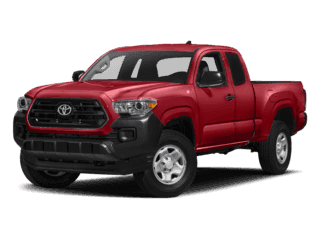 According to motortrend.com, the 2018 Tacoma is going to be powered by an optional 3.5-liter V6 engine with all-wheel drive that harnesses the power of 278 horses, unleashing 265 pounds of torque. This gives the 2018 Tacoma the power to hit a top speed of 113 miles per hour and have the capacity to tow up to 6,400 pounds. Motortrend.com also said, "the Tacoma may get the TSS-P Active Safety Suite, which includes adaptive cruise control, forward collision warning, lane departure warning with steering assist, and automatic high beams." This combination of power and safety is added to a redesigned double cab, short bed body that surrounds a four-seat interior that's stocked with available technologies and comfort like premium leather seating, Bluetooth, iHeartRadio compatibility and so much more. But it is all capped off by a full frontal look that's far bolder and more aggressive than it has in the past.
Do not worry about putting this pickup truck on your birthday wish list, though, or your Christmas list. Because unfortunately, Toyota is not going to release the Tacoma until the start of 2018 . Until then, if you have any questions regarding the vehicle currently in our lineup, please feel free to contact us directly on our website.