CarPro USA

Red McCombs Toyota: A Trusted CarPro Dealership in Texas
The team at Red McCombs Toyota is proud to be a part of the CarProUSA™ family. If you're searching for nearby CarPro dealers, know that you can always turn to our Toyota dealership in San Antonio, TX. That's because we're a trusted CarPro location and partner of the CarProUSA radio show, which is hosted by experts Jerry Reynolds and Kevin McCarthy. Jerry and Kevin explore all topics related to the automotive industry, offering listeners incredible advice and information. Tune in every Saturday on WOAI 1200 in San Antonio, or subscribe to their podcast to get all the latest car tips and news.
CarPro Dealerships near Me
In addition to the show, CarProUSA has put together a program with trusted certified car dealers including Red McCombs Toyota. As an official CarPro location, our San Antonio Toyota dealer is better able to assist our guests with finding the best car for their needs. Come chat with our very own CarPro Manager to lease a new Toyota, buy a used car, explore your trade-in options or set up a Toyota financing plan that fits your budget and lifestyle.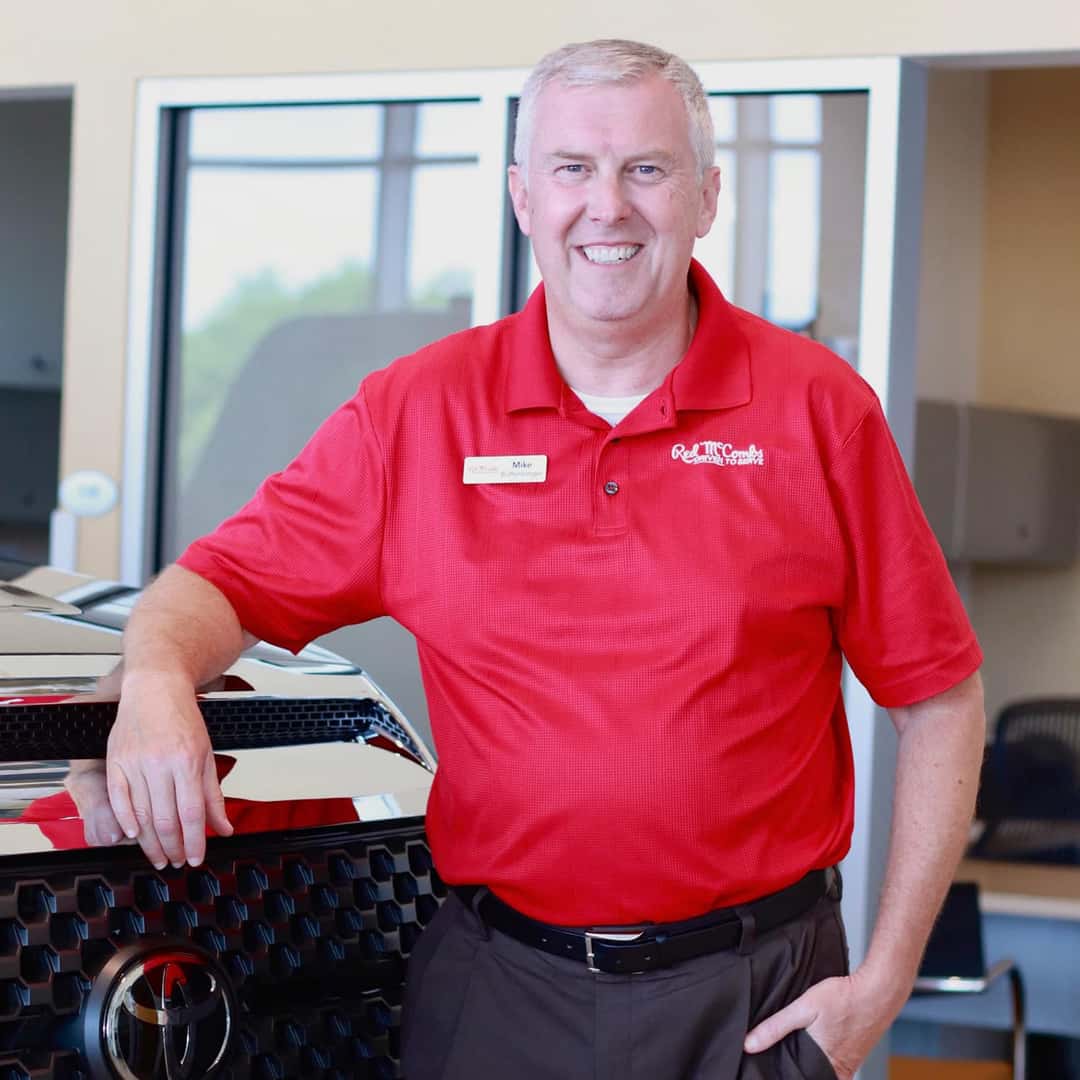 Mike Buffenbarger
Mike has been with Toyota for over 22 years. Prior to working in the car business, he retired from a 20-year career in the US Army where he was a Military Police K-9 instructor. Mike's extensive knowledge of the Toyota brand, as well as his high level of customer service, led him to be selected as the Red McCombs Toyota CarPro Program Manager. Mike makes the car-buying process simple and easy. He can help you find the right new or used vehicle already on the lot, or if necessary, he has access to custom build and order the perfect Toyota made just for you.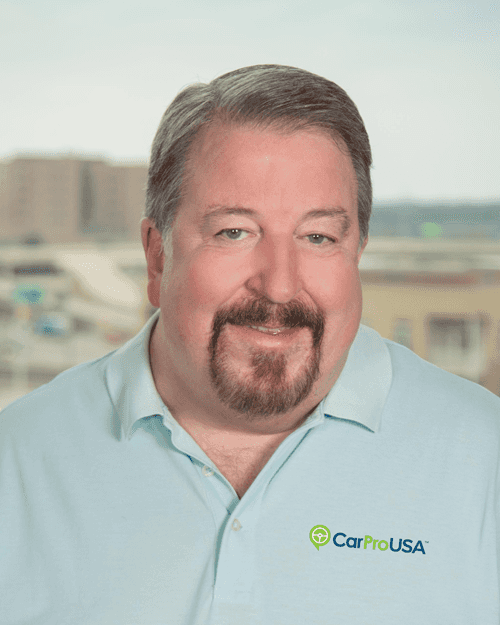 Jerry Reynolds
Jerry Reynolds has over 35 years of experience in the automotive industry. He is a former police officer and was a successful Ford dealer for many years. After selling his dealerships, he decided to take his love for automotive to the radio airwaves as host of CarPro USA.
Jerry is a trusted source of all things automotive, such as insider insight and new car reviews. He is passionate about helping customers through the car buying process, so listeners can make the best decision for them.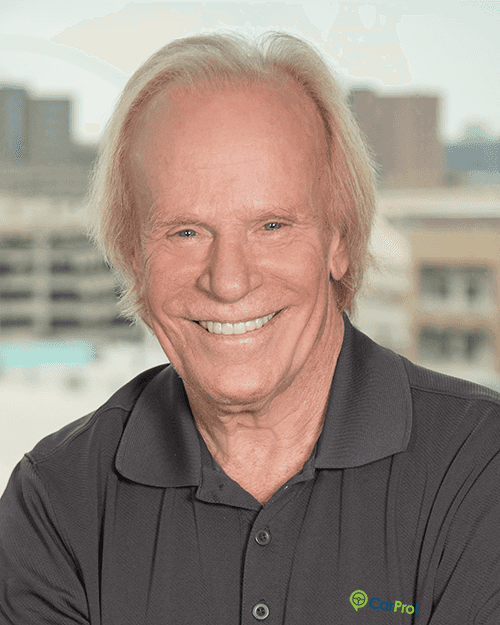 Kevin McCarthy
Kevin McCarthy is a long-time radio and tv personality. Being a lifetime car enthusiast himself, it was a natural fit to join Jerry on CarPro USA as co-host of the show. He is every bit as passionate about educating car buyers as Jerry is.
Kevin is a charter inductee into the Texas Radio Hall of Fame, a 5-time winner of the "Best Talk Show Host in Texas" award, and was the Public Address announcer for the Dallas Mavericks for 20 years.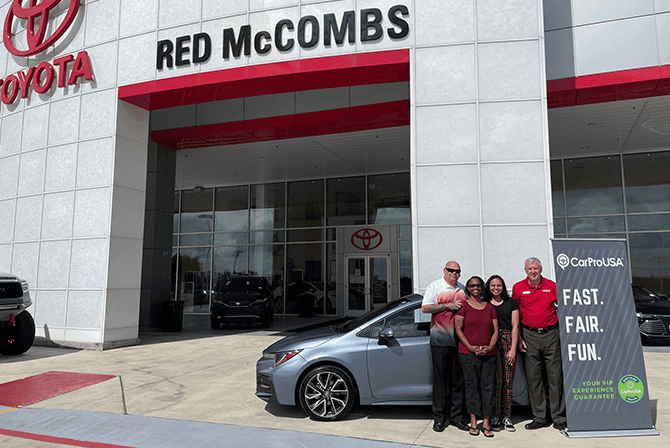 Testimonials
---
Had an amazing experience working with Alan Poole. He helped me with my purchase, it was a very simple process, he never seem pushy and was very informative. I highly recommend you work with Alan Poole when you come to Red McCombs!
I had such a great experience with Alan Poole! He helped guide me through the purchase of my first vehicle, if you are looking to buy a car he is your guy!
James Quarles is the best service advisor. The service is always quick and James always takes care of me.
BIG SHOUTOUT TO JULIO LOPEZ! GREAT customer service & super kind. Didn't rush us at all. Listened to our many questions and made sure we were satisfied with the vehicle we chose. Thank you very much Julio!
So when I first came to this dealership I was excited then left very disappointed but I'll be honest everyone especial my Sales Rep Jordan. He not only looked out for me but made sure he would fight for me and made me feel like he was on my team. He definitely went above and beyond his job and made everything right. I wrote a horrible review in the beginning bc I felt bad leaving bc of the experience I went through but we ask human sometimes can react before thinking and you know what they never judged me ...
Wonderful! Just stopped by for Texas State Inspection. No appointment, however, time from start to finish just about 15 minutes! Awesome!
Highly recommend to anyone . Absolutely love the service here. Their employees are always friendly and straight forward. But I would like to highlight an exceptional employee. Dante Casillas. From here on out I will be requesting all my vehicle service be done by him. He treats his customers like family and explains in detail what has been done or what needs to be done, which is good espicially for those of us that does not know a lot of car lingo. He does not promote any unnecessary work to be done and he makes you feel valued. If anyone from ...
Kenny Reyes at Red McCombs Toyota was referred to us by a friend. He was wonderful to work with and made the search for a new vehicle easy and stress free. He answered all our questions and carefully reviewed all the financing options to find the best one for us. He was always friendly and easy to communicate with. He replied to texts and phone calls to keep us up to date on when the vehicle would be ready. Thank you, Kenny for the great customer service!!!
Thank you so much to Alan Poole!! Im was a first time buyer and super nervous and did not know what to do or where to start! He blessed me with a great car at a great price and a very good deal!! Highly recommend Alan Poole if your a first time buyer or even if your not! He really goes above and beyond! Your the best Alan!! Thanks again!!!!
If you need a pre-owned car, please ask for Obed Terrazas! He was so patient, sweet, and very informative! If I could buy 20 cars from Obed, I would. The best salesman I've ever experienced hands down. Thank you, Obed!
I HATE BUYING CARS. BUT JASON @ RED MCCOMBS MAY BE CHANGING ME I hate buying cars. Unlike the stock market, there is generally no efficient price-discovery function, so I'm left wondering/agonizing over whether I am purchasing quality for a reasonable price, or simply getting ripped off; it leaves me feeling dirty. My latest experience with Jason @ Red McCombs ended so well, however, that I actually enjoyed the experience and am planning to return to purchase my next vehicle. We were thrust into the new vehicle market at just about the worst time, when there was an impending chip ...
6 months! 6 months was the time frame that I waited for my 2022 Toyota Avalon in pearl white with cognac interior to be in my possession. I'm talking calls to all dealerships elaborating in depth time and time again exactly what I was looking for. For that whole time frame one sales guy took note. Out of 5 dealerships! That was Mr John Treviño better known as "JT". This guy never forgot and constantly kept in touch throughout this whole time. Talk about perseverance, mind you guy said he's only a few months in the sport. Mind blowing! So grateful ...
Over the last twenty five years, I've purchased many vehicles. I've always driven a lot of miles and with recent work, this has sky rocketed. I was in need of something more economical and after reaching out to Jesse Mancillas for an increasingly rare hybrid model, he went to work. I live two hours away, but this gentleman would check in with me every few days via text asking questions related to needs and availability. Once he found something that would work for my needs (in record time!), his communication and willingness to work with my requests was ...
Their customer service is great needed a quote on an item and they got it right away and I went early in the morning on a sat with no apt and they actually got it done faster than I thought.
We can't thank Jason Moran and his team at Red McCombs Toyota for such a wonderful experience of the purchase of my Highlander. This is the FIRST time my husband has left a vehicle purchase stress-free. Jason was up front and honest about all of the costs of my car. He made the entire process easy, from finding and reserving my car, to helping us get the best trade in value for my old car. Jason even spent some time at the end showing us the features of the car and answering all of our questions. Jason restored our ...
If you happen to visit this Toyota dealership, ask for Alan Poole! He's was so informative and honest the entire time and really worked with my budget in order for me to get a Toyota! You can't go wrong with him.
Matt Berenji made the whole process sales process run smoothly and removed a lot of the uncomfortable conversations which I normally hate during the car buying process. Matt also helped secure a good deal on my trade-in and minimized any additional costs as well as avoiding those awkward finance office chats. Everything was straight forward and transparent and I did not feel any pressure of additional costs being pushed my way. Thanks Matt for helping me secure my 4Runner in this crazy market at a very decent price!
We want to thank Alan Poole for his care, concern and for his professionalism! If you ever need a point of contact to buy a car from at Red McCombs Toyota, ask for Alan Poole he will take great care of you! 🙂
My last two service appointments have been pleasant and efficient. James Q and Mark D were customer friendly attentive to my service requests.
I have never been so happy to have my car serviced at the dealership. Roman Galindo is awesome! He proactively looked for recalls and added a few extras. He was always communicating with me and valued my time. Taking extra steps like having my car washed and truly made it sparkle! I seriously neglected my Pruis C but I will not bore you with the details. The technicians mechanics made it drive like it's brand new again. (190k miles) I have been going to Northpark and Cavenders for years. Every time I left there I always felt over charged ...
Worked hard to find actual problem with my car. Kept me updated on what was being done with the diagnostics and ordering of parts. Thanks to their persistence, the cost was actually cheaper than quoted/expected.
I worked with Alan, I met Alan at my job and he was more than helpful. I was trying to figure out the best option with my car and he did everything to help. Thanks so much Alan.
OMG, I was totally impressed, the Service Director, Frank Drilfill (not sure of spelling) rolled his sleeves up & helped his employees when they were short staffed & took care of my car himself. This man went above & beyond and that tells me that the service dept at Red McCombs I-10 are a real team when it comes to customer service. Congratulations on great customer service!!! Thank you Mr Drilfill!!!
My wife and I had a terrific experience working with Matt Berenji of Red McCombs Toyota San Antonio - He was patient with us as we transitioned from looking for a mid-size to larger SUV, kept in consistent contact with us to alert us when our ideal vehicle became available, was honest with us, very personable, calming, and always quick to follow up with questions I sent him. He made our car buying experience so positive and is a big reason we bought our Toyota from Red McCombs. 5/5!
I bought a new 2021 Toyota CHR for my husband and he absolutely loves it! Thank you to John Beriji for your amazing customer service. He really went the extra mile for me. I drove from Brownsville (4hours), to buy a car here. I got exactly what I wanted. Thank you again John!
My experience at Red Mccombs Toyota pre-owned vehicles was the best Mr. Allen Poole was very professional & honest. I told him my budget and what I needed! Mr. Poole did not waist my time trying to change my request. Mr. Poole showed me what was available & I was able to purchase a vehicle with a asking price above my budget but Mr Poole was able to honor my needs & budget. If you are looking to purchase a vehicle & don't want to spend all day dealing with #s go to Red Mccombs & ask for Allen ...
Jason Moran, Jerry Martinez and Mike Buffenbarger all did an excellent job and exceeded my expectations in every way possible. I really appreciate the service I received at Red McCombs Toyota. I highly recommend using this dealership if you are in and around the San Antonio area.
JT was awesome to work with. He was very helpful and professional. Overall, we had a great experience.
Red McCombs Toyota was a blessing to my family! From the moment we started looking i had a nice and stressfree process. My salesman was JT he was courteous, knowledgeable, sweet and great PROFESSIONALISM!!! I would recommend this place and especially the salesman who helped!!!
Overall a fantastic experience. Alan was very understanding, helpful and patient during the whole process. Arrived with a dodge and left with a reliable Camry. Toyota is the only way to go! Thank you Red McCombs!
Had a wonderful experience from Sales (John) down to finance. It's was a flawless transition as my daughter traded in her current vehicle. Would definitely recommend. Thanks guys!
Highly Recommend To ANYONE!!! The customer service here was the best I have ever experienced in my life. Mo Alrafate and Sina Mandavi both were fantastic to work with! They made the process of buying a car so simple and went above and beyond to ensure I was taken care of in each step. They have definitely earned our families business for life!
I would highly recommend Red McCombs Toyota but a lot of that hinged on my experience with the salesman I had. If you're ever in need of a new Toyota do yourself a favor and ask for Harvey Noiel. Harvey was a stand-up guy with no BS. Very personable and honest which is unfortunately hard to find with car salesman these days. We did the entire purchase via phone and only had to come in to speak with financing and pick up my vehicle. Harvey knows his stuff and will make the process as easy as can be.
How do I rate some people! The service providers, and so far the techs and even the front counter lady who always has on her mask, are amazing the service they provide is unmatched. I cant say the same for managment. I had a rant about payment to the position pay scale other positions get, To a manager he simply doesn't care about how well his employees do. Overall the actual people who make that place run are amazing and are underappreciated!!! Management can take a pay cut and afford it. The people who make that place run deserve ...
Parts & Services Department: Matthew and Erica were fantastic at providing excellent customer service. Going above and beyond. I needed a remote key battery replacement and programming and they set the expectation of the process from the beginning. Overall, the entire staff has been great over the years, but those two really made my experience today and on Dec. 13th very pleasant. Thanks guys!
I gave five stars for wonderful customer service after I bought online and the salesman was kind enough to bring the vehicle to us. I was disappointed though that the inspection of my vehicle not being done properly left me different brand tires which had my car in service and it shouldn't have been sold to me this way.
Thanks Frank (service director) for all your help during the service of my truck this weekend, greatly appreciate it and keeps me coming back to your location for all my tacoma service needs!
My wife and I searched for the best deal out there for our daughter as she is graduating this year, started working, and is excited about getting her license recently. We found the best deal and Alan Poole, our Salesman, was the best we could have to make our out of town purchase with go so smoothly. He followed up with us, offered to pick us up at the airport if we needed, and checked on us periodically when we decided to drive. Very good communication and would purchase from again! Thank you, Alan Poole! - Eric
ROMAN WAS Extremely professional. I IMMEDIATELY SENSED his Genuine passion for helping others.
My car shopping experience was amazing and comfortable. Jason has helped us get 2 vehicles this year. We appreciate his honesty and patience. Thank you!
Excelent and personalized customer service as usual, I am very pleased with the help they provided, explained detailed everything about my car and having the experience and professionalism to be patient with me, I am willing to go back to my regular services or anything at all 😀 Thanks lots to Miriam and all the crew. 👍⭐⭐⭐⭐⭐👍
I had a great experience purchasing my new vehicle with the help of John Beriji!!! Excellent customer service, super easy process, everything about the experience was great! I would refer John & Red McCombs Toyota to anyone on the market for a new vehicle. Five stars and then a few extra for John going above and beyond, I appreciate y'all!
Always polite and informative
Joe Silva helped me find my first car! I am so thankful for his help and for his time in explaining everything. He was very friendly and polite. He even speaks Spanish! Definitely recommend him to anyone that's looking for a car!!
Alan Poole is the best salesman ever he was very helpful and very patient with me
We had such a great experience with Alan ! We really appreciate his help and professionalism ! We will be back soon hopefully 🙏
Never had a bad experience. Everyone is really nice and the coffee in the waiting room is not bad.
I am giving this 5 stars to Alan Poole at Red McCombs Toyota. He is a talented Sales Professional that listened to what I needed and did everything he had to for me to get the car and the deal I wanted. He guided me and kept me informed through all the process. He was always accessible and responding for any question or inquiry. I would definitely recommend him to any person who wants to get a car. Thank you Alan Poole for all your help and make it possible!
So I find myself up with a deal today and a RAV4 the guy was pretty decent he worked with me it just seemed it wasn't the vehicle I was truly intending on but I can work with it it's going to get me the a&b there are a couple things that I have to mention about the vehicle that we're hidden it we're very obvious it could have mentioned to me before I was in the carpets were a little torn and I was sold at a retail price wasn't the best ...
I spent about two months contacting various dealerships throughout Texas to find the color and trim 4Runner that I wanted. I probably worked with 15-20 different salespeople in total. Daniel was by far a cut above the rest both in the information he provided me, as well as his responsiveness and dedication to getting me the vehicle I was looking for. I reside in Austin but will be working with Red McCombs San Antonio in the future because of the stellar attention and service I received from start to finish.
The entire process was fast and easy. Highly recommend.
Had a great experience, I was just wondering if things was possible to get a different car. Alan Poole came to help me & made it possible. He was friendly & did NOT give me sales man vibes what so ever. He didn't try to get over on me or anything was just amazing. Truly genuine and actually cares about his customer. I recommend if you go here to ask for him because he's gonna make it happen no matter the case !!!
Update: shortly right after my review, Melissa, service manager, contacted me for solution. No vague excuses or beat around the bush, Melissa was a great help and make sure that the issue is taken care of. Knowing that I already had the appointment coming back on Saturday and also need to leave the town same day, Melissa offered to expedite the process to help me get back on the road asap. Moreover, when I arrived at the store, Brandon, Red's master advisor, was waiting for me already and took care of us right away. He also let me know ...
Very good attention from our Sales Professionals Ali Alhemiry and Mr Alan Poole (Spanish bilingual), offering options and solutions, besides very quick, Jerry Martinez of financing department, very nice guy as well! Excellent service 100% recommended
I was in search for a used Jeep Renegade and found one at Red McCombs Toyota used dept. Ali Elmezain was my Sales person. He was so nice and professional and helped me to get the deal I wanted. I haven't purchased car in 14 years and I was so glad that the process was quick, easy and not stressful. I highly recommend Red McCombs and Ali if you need help buying a car.
We had the BEST car buying experience with Matt Berenji over the weekend at Red McCombs Toyota!! Matt was knowledgeable, straight-forward, and made the entire process seamless. Red McCombs Toyota is the easiest dealership we have ever worked with. We recommend Red McCombs Toyota and ask for MATT BERENJI ! You wont regret it .
Hector Granier is an amazing associate , months later come in to get a oil change and still remembers who I am ! Amazing associate thank you for your hospitality Hector
I purchased my Tundra last Friday and it was probably the easiest and fastest vehicle purchase for me. Jesse Mancillas was my salesman and he didn't pressure me into anything I didn't want, he let me test drive the trucks that he knew were in my monthly price range, was very responsive with texts and has me in and out in less than one hour. Quick, easy and very friendly. I would definitely recommend Jesse. Go get yourself into a new vehicle at red McCombs Toyota and ask for Jesse!
I just want to say thank you to Alan Poole. His customer service was great! Alan was awesome at answering all the questions that I had for him and went all out to get the deal that I wanted! I will definitely recommend Alan to my friends and family and make red McCombs Toyota my first stop when purchasing a vehicle!
My father and I were searching for a car forever before I moved to Austin this September. All of the dealers around Austin were charging extra fees and weren't very pleasant to work with. Jason, our salesman at Red McCombs Toyota, was the BEST! He helped us every step of the way to make sure that we got the best car for the best price. He even picked my mom and I up at the airport!!! Jason made sure the car was completely detailed and stayed with us for an hour to go over every feature on the vehicle. ...
I placed a custom order for a 2021 RAV4 Hybrid through Red McCombs. The vehicle not only showed up earlier than expected, but I also got a great deal through Toyota Financial. Thank you for your outstanding customer service, especially Edgar, who really went above and beyond to help me out.
Excellent service. Thank you, Joe Silva, for assisting me in finding the perfect vehicle for my family!
Thank you, Joe Silva, for getting me the perfect vehicle! He listened to my wants and needs and was able to work with me to find something I love! I appreciate the direct communication, and getting everything taken care of efficiently!! Definitely recommend going to see Joe if you are looking for a vehicle!
Great service! Alan poole is the man to see, gives great service and is always helpful!
Red McCombs Toyota is the best place I've ever purchased a vehicle. We were able to work out a trade in and sales price that was satisfactory. They made it quick and easy
Had a great experience with Jose, found the car at the right price. Fast the car is in good condition, low miles, will buy again.
Go visit Joe, he's a nice guy and got me a great deal on my brand new Camry Xse 2021!!! Awesome red mcCombs got the best prices !
As soon we I walked in I knew the staff was going to be great. I had an appointment with Ed Almaliki and he was beyond amazing. I knew exactly what I wanted and he assisted me the entire time. He was polite and made sure the entire process was seemless. The car is absolutely beautiful and I highly recommend this dealership. If you want great customer service make sure you see Ed and he will make sure you are treated like a valued customer! Thanks!
Fourteen years if great service on my 2007 Toyota Yaris.
Good mecganics. Just Too busy, have to wait a day or 5 hours to wait.
(Translated by Google) Excellent (Original) Excelente
Excellent brand and service! Thank you Alan Poole for all the help and for looking after un and getting us the best deal! Thank you from the Garza's
Alan, AJ and Paul were awesome! Super great guys that were willing to work with me to get me into the car I wanted. Definitely highly recommend this place as well as these three. Great customer service!!
Overall good experience considering the market now. Had some issues with new vehicle but the service department took care of it right away. Also they try to make the customer service experience great, had some other issues but Mo in finance is a good guy that cares about taking care of the customer
I came in to this dealership simply looking for options to get a better feel for what I wanted. Upon arriving , I was greeting by Cem , who ended up being my salesman. He listened to the things I stated were important and provided me with vehicles to look at that met said criteria. Cem provided excellent service and was a pleasure to work with. He made sure that I was well-taken care of and that my concerns were met with solution. I would highly recommend this dealership and I would highly recommend working with Cem if you'd like a ...
I've got one thing to say about this place… GO TALK TO MATT BERENJI!! He gave the best customer service I've ever had when buying a vehicle. He was straight forward, easy to level with & made sure I didn't settle for less than what I truly wanted. He even gave us snacks when we had to wait for finance… how nice.
The service at Red McCombs is always on point.
Couldn't be happier with my experience. I flew in to buy a used vehicle and was on the road home in a few hours. They didn't pressure me with extra fluff. The price of the vehicle was better than anywhere I could find within half the Western Continent. The out of state registration took much longer than expected but they keep me with a fresh supply of temp tags until the backlog of registrations in my state caught up to me. Customer service from the front desk on up was exceptional.
Me and my wife came in to see about getting into a new car . Alan Poole was first on the scene , and was answering all our questions with care and quickness . After asking life style questions , and finding out our budget , he got us a vehicle that would fit our needs and budget . Thank you again Alan Poole of red mccombs Toyota for not treating us like another sale , but making sure my wife and kids have a great car . Thank you sir . If you're reading this review. Ask for Alan Poole !!
"Very happy with our new 2021 RAV4 XLE Premium. Had a great experience once again @ Red McCombs Toyota with Joe Silva! Will definitely come back and purchase from him and Toyota! If you're going to come to purchase @ Red Mccombs Toyota ask for Joe Silva!"
I hadn't bought a car in years! I was intimidated by all the hassle that normally goes with it but Matt Berengi made my experience easy! He was able to get me into the vehicle I've wanted and the color! Definitely recommend!
Recently went in and purchased a used Camry. Before I could even exit my vehicle Cem was there and welcomed me in and offered me water. Throughout the whole process Cem did what he could to make things happen and go as smooth as possible. Definitely recommend coming here and asking for Cem!!
Sina was awesome, he simply was great to work with. He was great to my 1 yr old and was all around a great person. Definitely best salesman I have ever dealt with.
We purchased a new Highlander from Red McCombs Toyota. We started with Eddie Nealy over the phone and then met him at the dealership. Actually had fun haggling over our new car and trade-in. Great service from Eddie and an excellent buying experience!
We were so impressed with Blake Adams at red McCombs Toyota! This guy was fantastic and got us The deal we needed with fast and accurate answers! Very friendly and honest! We've had all kinds of experiences at car dealers but this is one of our best experiences in 20 years! Very greatly We met Blake at red McCombs!
Alec Hardy sold us another Toyota Corolla, 2019 sport edition! This is the 8th vehicle he has sold US (210)410-8636 NO WHERE ELSE
Austin Gist was incredibly helpful & knowledgeable when I visited Red McCombs Toyota for a Used vehicle. I came in thinking I wanted a Prius, then as soon as started doubting, he was eager to help me find another car that I would love -- but never in a pushy salesman kind-of-way. I loved the 24-hour test-drive option & was able to really get a feel for the car to be able to make a more confident decision. I also worked with Ali Alhemiry & he was helpful as well. Mark Davis in the Service department has always been trustworthy, ...
Just purchased our first ever Toyota Tundra at Red McCombs with salesman Alec Hardy. He was absolutely great! Would highly recommend you buying your next Toyota from Alec at Red McCombs.