Red McCombs Toyota: A Trusted CarPro Dealership in Texas
The team at Red McCombs Toyota is proud to be a part of the CarProUSA™ family. If you're searching for nearby CarPro dealers, know that you can always turn to our Toyota dealership in San Antonio, TX. That's because we're a trusted CarPro location and partner of the CarProUSA radio show, which is hosted by experts Jerry Reynolds and Kevin McCarthy. Jerry and Kevin explore all topics related to the automotive industry, offering listeners incredible advice and information. Tune in every Saturday on WOAI 1200 in San Antonio, or subscribe to their podcast to get all the latest car tips and news.
CarPro Dealerships near Me
In addition to the show, CarProUSA has put together a program with trusted certified car dealers including Red McCombs Toyota. As an official CarPro location, our San Antonio Toyota dealer is better able to assist our guests with finding the best car for their needs. Come chat with our very own CarPro Manager to lease a new Toyota, buy a used car, explore your trade-in options or set up a Toyota financing plan that fits your budget and lifestyle.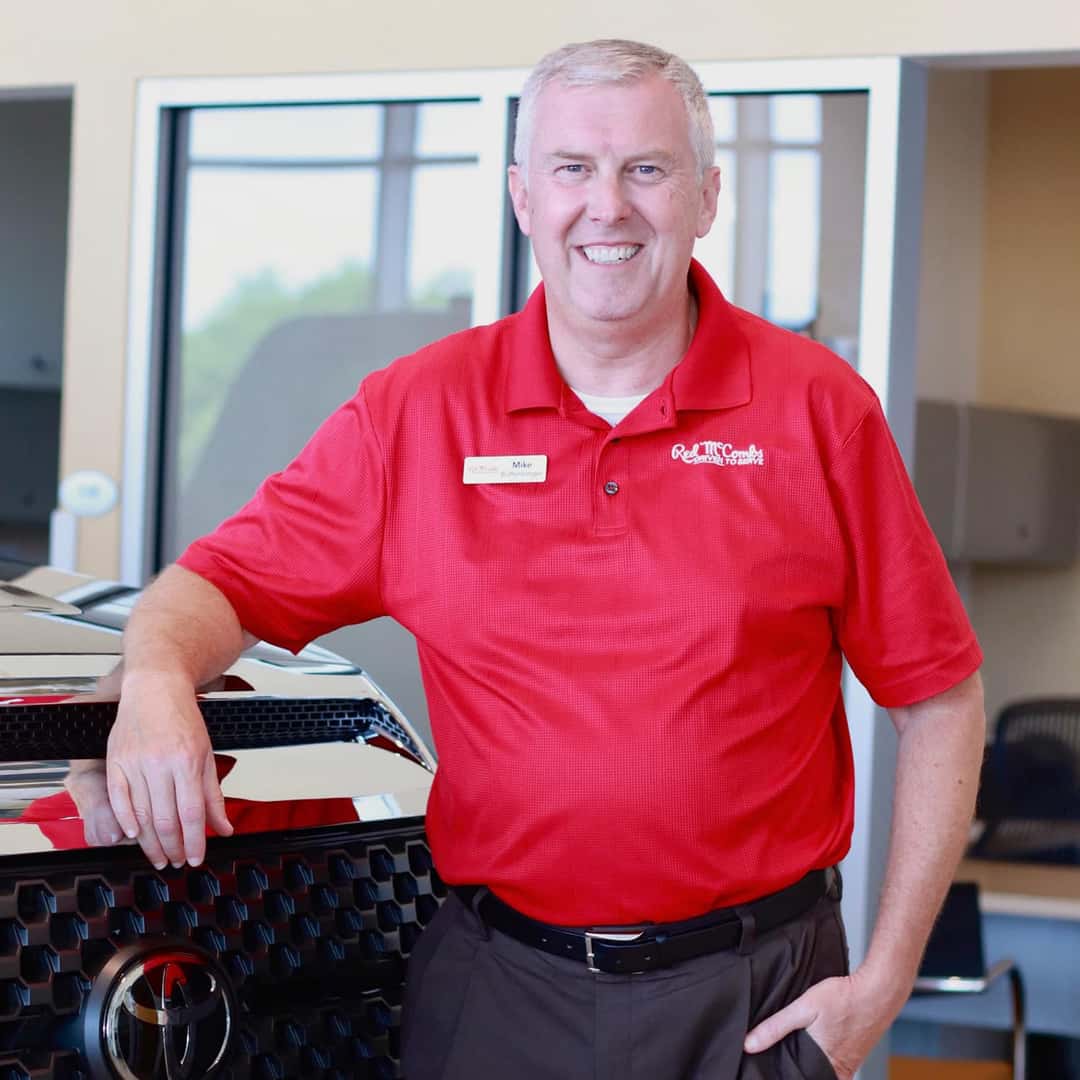 Mike Buffenbarger
Mike has been with Toyota for over 22 years. Prior to working in the car business, he retired from a 20-year career in the US Army where he was a Military Police K-9 instructor. Mike's extensive knowledge of the Toyota brand, as well as his high level of customer service, led him to be selected as the Red McCombs Toyota CarPro Program Manager. Mike makes the car-buying process simple and easy. He can help you find the right new or used vehicle already on the lot, or if necessary, he has access to custom build and order the perfect Toyota made just for you.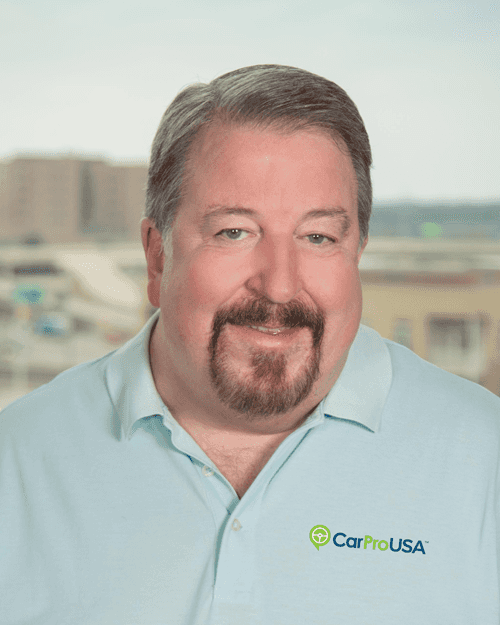 Jerry Reynolds
Jerry Reynolds has over 35 years of experience in the automotive industry. He is a former police officer and was a successful Ford dealer for many years. After selling his dealerships, he decided to take his love for automotive to the radio airwaves as host of CarPro USA.
Jerry is a trusted source of all things automotive, such as insider insight and new car reviews. He is passionate about helping customers through the car buying process, so listeners can make the best decision for them.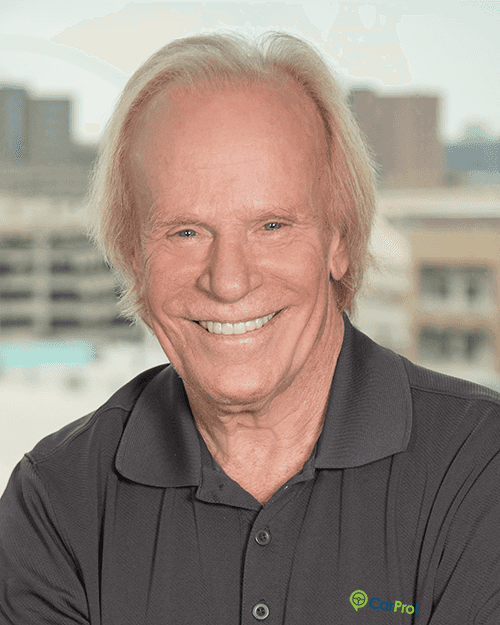 Kevin McCarthy
Kevin McCarthy is a long-time radio and tv personality. Being a lifetime car enthusiast himself, it was a natural fit to join Jerry on CarPro USA as co-host of the show. He is every bit as passionate about educating car buyers as Jerry is.
Kevin is a charter inductee into the Texas Radio Hall of Fame, a 5-time winner of the "Best Talk Show Host in Texas" award, and was the Public Address announcer for the Dallas Mavericks for 20 years.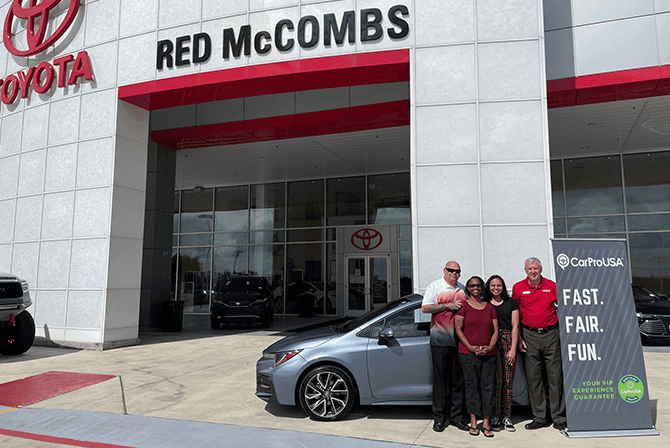 Testimonials
---
---
Overall Rating

Mike was amazing! I had selected several cars I wanted. Mike and his team quickly valued my trade in and had me leaving in my new car without any hassles! Thank you so much!

Katherine Roden
3/6/23
Overall Rating

No Sequoia available and if it was it was going to be $20,000 over sticker price. At least he was honest.

Victor Marino
12/27/22
Overall Rating

I have to admit that my experience with Mike and his dealership was the most amazing car buying experiences I have ever had. It went smooth and fast, and there were no questions whatsoever on the vehicle or the pricing. Just like it says on the radio — we get one price and it is a fair market price. No hassle, no problems, and I have a GREAT new Tacoma. If ever I have to get another vehicle, I will go straight to Mike! Thanks for being a man of character and integrity. You ROCK Mike! God bless…

Ken Carnathan
12/21/22
Overall Rating

Sales and financing went quickly and smoothly.

Diane Shearrer
12/3/22
Overall Rating

Mike found the truck I wanted and got it to the dealership. He was awesome to deal with and the process was easy. I bought the truck from Rick because Mike was off the day I went to pick it up. Rick was also awesome to deal with. Would highly recommend dealing with Mike or Rick.

Michele Woodfin
8/15/22
Overall Rating

Mike handled my 2022 Tacoma SR5 purchase. Friendly, professional and very knowledgeable. He reserved a Tacoma for me(no deposit necessary). I received the best possible deal for my Tacoma. Very happy! Thanks to Jerry Reynolds for his help.

Chris Courtney
6/2/22
Overall Rating

Mike spent 30 minutes welcoming me and made me feel very comfortable and like I was a valuable customer. Salesperson Harvey Noiel had all the paperwork completed and immediately took me to finance. Afterwards, Harvey installed the Toyota App and said he would personally deliver my new 2022 Four Runner to my home in New Braunfels the next day — it was still on the transport truck from Houston. As promised, Harvey delivered the vehicle to my home and went over all the features. Mike and Harvey are true professionals and know customer service keeps folks happy and telling their acquaintances about how great Red MCCombs Toyota is.

Paul Lankford
4/22/22
Overall Rating

Friendly, keeps you will informed of the process.

Phyllis Tondre
4/7/22
Overall Rating

Mike spent time with me to explore options that would best fit my needs. This was the easiest car purchase I ever made! It only took 2 trips to the dealership which I consider miraculous in the current supply shortage on new cars.

Geryl Brannan
3/14/22
Overall Rating

Very nice people with a happy and professional atmosphere.

Julie Galvan
3/6/22
Overall Rating

Mike was very helpful in helping me select the car I pneeded. He was very prompt to respond and honest. Unfortunately I purchased the car from another dealer who had the vehicle in inventory, so things being what they are now I thought I better jump on it. I appreciate Mike not charging a market adjustment price as I was able to use that in negotiating with the other dealers. I will definitely recommend Mike and CroPro. Thanks again

William Slavin
2/10/22
Overall Rating

I initially texted with Robert Rendon due to Mike Buffenbarger being out for a death in the family. I was looking for a new RAV4 (actually needed one right away) but knew it was unlikely to find one on the lot due to the chip shortage. To my surprise they just happened to have a new 2021 RAV4 XLE AWD Hybrid on the lot. I drove 1.5 hours to get to their place and actually worked with Jason Moran on the sale. He was super friendly and so easy to work with. I feel like we got a very fair deal on our trade and a good deal on the new car based on current market with car shortages. We had not originally been looking for a hybrid, but loved this one. We drove away that night with our new vehicle. The experience was excellent and I highly recommend everyone go the CarPro way.

Patrick McFarland
11/18/21