Why Buy a Used Vehicle?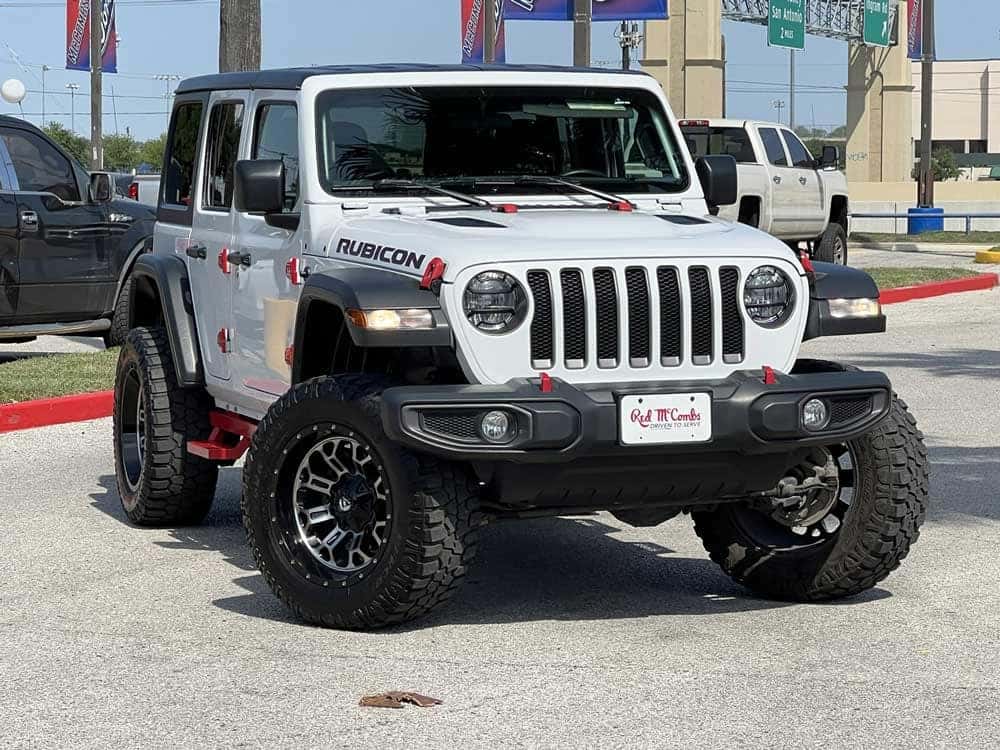 The main benefit of buying pre-owned is obviously the price. New vehicles lose around a quarter of their value in their first year on the road and then depreciate by around 15% yearly. This means that, regardless of how good your car is and how well you treat it, you're basically losing money on it every day. It also means you can get a two- or three-year-old pre-owned vehicle for around half of its original price. Other significant benefits of choosing a used car over a new one are:
You usually have a wider variety to choose from. Because pre-owned vehicles are less expensive, it means many more options within your price range. So, if your dream car is a little over your budget, consider buying a used model for a much better price.
You can get a vehicle with more optional features. Likewise, the price difference between a new and used vehicle means you can now afford one of the highest trim levels instead of getting the base version of a new vehicle. Depending on which car you want, this could mean more infotainment features, luxury amenities, off-road capabilities, safety features, and others.
You'll be getting a tried and tested vehicle. Although it's rare, a brand-new car may come with manufacturing faults ranging from mild inconveniences to real safety hazards. When you're getting a pre-owned vehicle from a dealer like Red McCombs Toyota, you can know for sure that it's been thoroughly inspected by certified mechanics beforehand.
You can help protect the environment. Most of a vehicle's environmental damage is done simply by the building process, as gathering the materials and producing the components are usually polluting activities. When you get a used car, however, you're getting a car that has paid its environmental price a long time ago, and you don't create an incentive to build a new one.
What Should You Know Before Buying a Used Vehicle in San Antonio?
Although getting a pre-owned vehicle can have multiple advantages, some steps are necessary to ensure you'll get what you need. These are some things you should consider before buying one:
Determine Your Budget Limit
Even though used cars are less expensive, it's still important to know exactly how much you can afford to spend on one. This can prevent you from overspending while also enabling you to get the best vehicle you can buy. Things are more straightforward if you plan on paying with cash out of your savings, as you know exactly how much you have at your disposal. If you're planning on financing your pre-owned vehicle, there are a few things to consider.
First, determine how much a monthly payment would be. When financing a purchase, you should know how much you must pay every month and what percentage of this number is from your monthly income. A popular rule of thumb says that you should only spend up to a third of your monthly income on recurring debts, such as auto loans, credit cards, mortgages, and other similar costs.
Second, determine how long you want to pay on your loan. The length of your financing deal is closely tied to the monthly payment, as longer loans obviously have lower monthly payments. It's generally not a good idea to stretch your loan too far because you never know what the future holds.
Make Sure You Know What You Want From a Vehicle
Now that you know how much you can spend on a car without significantly affecting your lifestyle, it's time to decide on a specific make and model that covers your needs. With the vast used car market, you'll likely have several options regardless of your budget and requirements. However, it's still essential to narrow down the list.
Write down your expectations for a vehicle, including its capacity, power, fuel efficiency, technology, looks, and any other element you find relevant. Then make a list of things that would be nice to have but that you can live without. Now you have a guide to help you choose the most suitable vehicle for your particular situation, and you can use it when browsing pre-owned vehicle inventories .
Consider Buying Toyota Certified Used Vehicle
For good reasons, Toyota is the best-selling vehicle manufacturer in the world . Their vehicles are not only great-looking and innovative but also have an excellent build quality and tend to last a very long time. Their endurance and build quality prompted the Japanese carmaker to start the Toyota Certified Used Vehicles program more than 25 years ago. Judging by the over five million units sold this way, we can safely say it's been an absolute success.
All certified used vehicles are fewer than six years old and have fewer than 85,000 miles on the odometer. Specially trained technicians perform a 160-point inspection to make sure that every relevant aspect is up to standard. Having thoroughly inspected quality vehicles leads to exceptional coverage policies, so you'll truly be getting all the advantages of a new car for a significantly reduced price. If you are still considering a new ride, then check out our Toyota selection.
Getting a pre-owned vehicle can help you get the car you want without breaking the bank. Whether it's a certified used Toyota or another vehicle from our extensive pre-owned inventory, you can be sure it's been thoroughly tested by our knowledgeable technicians, and you'll get a car in excellent shape. If you're near San Antonio, check out Red McCombs used cars today.