Sell Us Your Car

Selling your vehicle in San Antonio can be stressful. Listing your car for sale, handling phone calls/emails, arranging test drives with strangers, and let's not forget…avoiding scams! Save yourself the headache and sell your car to Red McCombs Toyota–we buy cars even if you don't buy one from us!

Trade Your Car

If you are looking for a trade in value, keep in mind that you will get an additional 6.25% tax savings on top of your vehicle's worth! In the state of TX, taxes are calculated after the trade in value reduces the total amount of the sale. For example, if you are purchasing a $40,000 vehicle, and your trade is worth $25,000, you only pay the TX vehicle sales tax of 6.25% on the remaining $15,000. By using your vehicle as a trade, you get an additional $1,562.50 in tax savings!
---
Plus, as an added bonus, we are offering a $100 gas card when you fill out your information online using method one or two and we buy your vehicle! Or if you refer someone to us and we buy theirs through our referral program!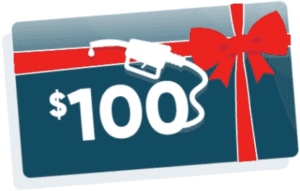 ---

Know somebody looking to sell their car?
Refer them to Red McCombs Toyota! Due to the nationwide shortage of vehicles we are looking for help to fill our used car inventory. If your referral sells their vehicle to us, we will give you both a $100 gas card! Fill out this form and a representative will provide their contact information—we will not reach out to your referred person, but will wait for them to contact us if they want to pursue next steps.

*Gas card is for vehicle purchases only. If your referral trades their vehicle, and buys another one, you can register at redsreferrals.com and receive a $100 check.