Your brakes are one of the most important parts of your car so why take chances on re-built or inferior brake products? Genuine Toyota brake components are designed specifically for your car and built to the same high standards as your original parts. From brake pads to calipers, rotors, drums and shoes, Genuine Toyota brake components help provide safety and durability. Schedule a Toyota Brake Inspection, Service or Repair at Red McCombs Toyota to keep your vehicle safe.
Keeping your Toyota vehicle's brakes in top shape is essential for your and your passengers' safety while out driving in your car. Therefore, it's crucial to have a brake service center that you can trust to do a great job assessing and repairing any problems before they become dangerous. At Red McCombs Toyota in San Antonio, Texas, we'll keep your brakes in top shape and only repair them with genuine Toyota parts designed to work with your specific car or truck.
Signs Your Brakes May Need Work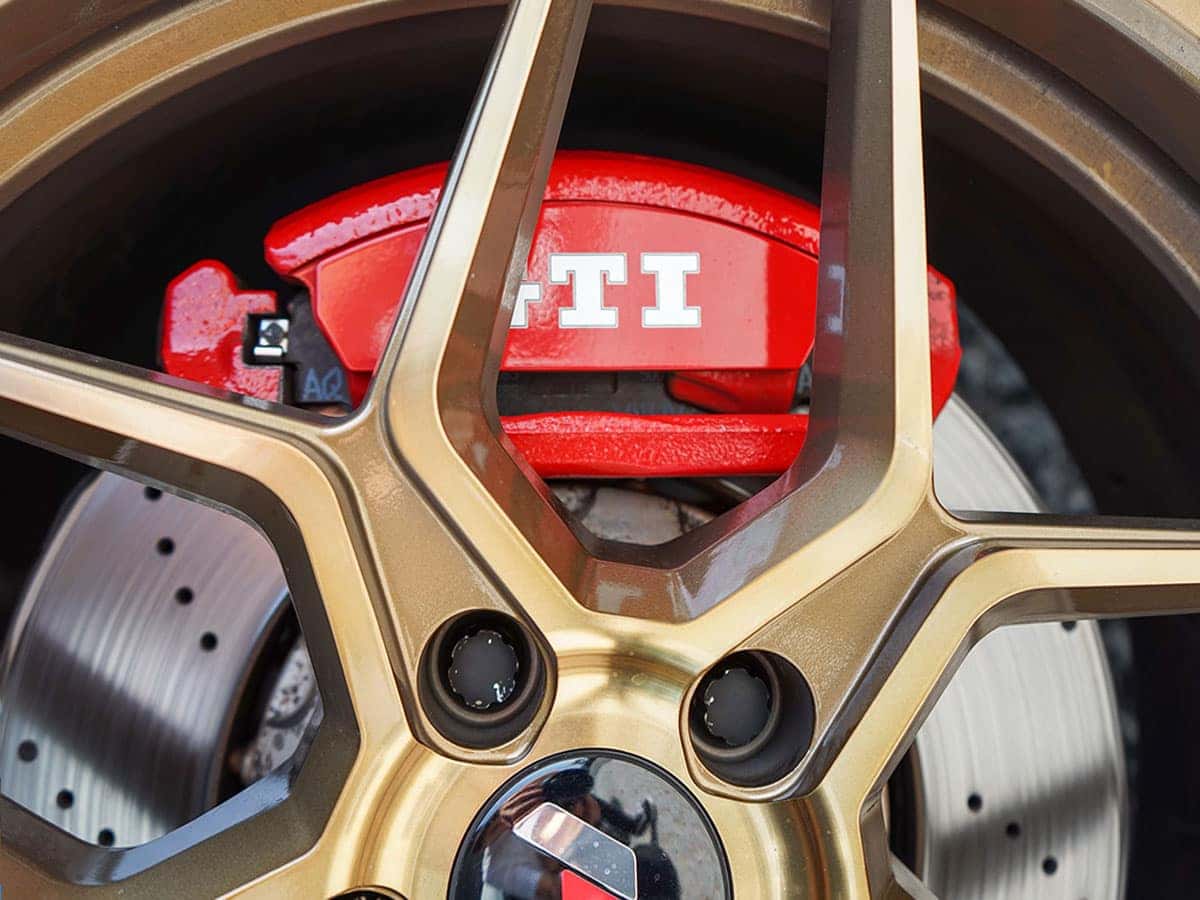 It's important that you know the signs that indicate brake issues and when it's time to take your car in to have these life-saving parts repaired before an accident occurs and leaves you with a totaled vehicle, injuries, or worse. Here are some of the brake issues that you should look out for when driving your Toyota:
Slower Stopping
Malfunctioning brakes can lead to slower stopping times, meaning your car will have covered more distance than usual before coming to a halt. This could cause you to rear-end another car that suddenly brakes in front of you. If your braking speed is beginning to decrease, it's time to take your car in for a brake check-up.
Vibrations
Do you notice your steering wheel vibrating when you use your brakes? What about any other vibrations in your vehicle? If your car only vibrates when you put on the brakes, this indicates that it's likely a brake issue, and you should schedule a brake appointment to have our team of experienced technicians check it out.
Squeaks and Squeals
When you apply the brakes in your car, do you hear high-pitched squealing, metallic grinding, or squeaking noises? Apart from just being an annoying sound, your vehicle may have worn brake pads that need to be replaced to keep your car braking smoothly and safely.
Pulling to the Side
Do you notice your car pulling to the side when you press on the brakes? It's never a good sign when your vehicle begins to move out of its lane without your control. If this only happens while you brake, it is likely a brake issue, and it's best to take the car in for a brake service before it gets worse.
Warning Light On
Your dashboard has a number of lights that can come on to indicate when something is not right with your vehicle. If you see the brake light come on, this is a warning sign that you should get your brakes checked, even if you don't notice any immediate issues. If you see the ABS light on, this may indicate that your anti-lock braking system could be malfunctioning, which will make your car more likely to skid on icy or wet pavement.
How Can Red McCombs Toyota Help With Your Brakes?
If you notice signs of brake issues when you slow down or stop your vehicle, there are a few things that could be causing the problem. At Red McCombs Toyota, our experienced brake specialists will be able to diagnose exactly what's going on and conduct any necessary repairs to have you back on the road and driving safely in no time. Here are a few ways we can fix your Toyota's brakes:
Replace Low or Leaking Brake Fluid
Brake fluid is a hydraulic liquid that's used to transfer the force of your foot pressure on the pedal to the car's braking system, telling it to brake and how quickly. When the brake fluid is low, it can cause your vehicle to stop more slowly, putting you in danger if you need to stop suddenly to avoid an accident. At Red McCombs Toyota, we can replace low brake fluid as well as check for any leaks and replace the parts that are causing the issue.
Check Your Brake Pads, Rotors, and Calipers
When you press on your car's brakes, the calipers press the brake pads into contact with the rotors and cause them to slow the vehicle using friction. All these parts receive wear over time and may need to be replaced. If your car is making noises when you brake, it may be from the worn pad contacting the rotor and causing the squealing noise. Our brake experts will be able to assess your brake pads, rotors, and calipers and figure out what is causing the sounds. We'll soon have you back on the road, braking safely and quietly.
How Often Do Your Brakes Need Service?
How often you need to service your brakes depends, in part, on how you drive. Regularly pulling heavy loads with your Toyota puts additional weight on your brakes and can cause them to wear faster. Spending a lot of time in stop-and-start traffic can also wear your brakes, as you use them more often than you would on the highway. Talk to our brake specialists at Red McCombs Toyota to figure out what schedule is best for your vehicle. We'll service your brakes to find signs of wear and fix any issues before they show up while you drive.
Why Choose Red McCombs Toyota?
At Red McCombs Toyota, our highly skilled Toyota service team knows exactly where to look if you're experiencing issues, and we also know where to find the best-quality genuine Toyota brake-repair parts. We provide quality brake care for your Toyota car, truck, or SUV, including inspections, maintenance, repairs, and replacements. We also offer convenient online scheduling and a shuttle service so you don't have to wait on your vehicle. Though with our free Wi-Fi, coffee, and donuts, you might not want to leave.
It's essential to keep your brakes working well so that you can slow down and stop safely. If you need to have your brakes serviced in San Antonio, Texas, then don't hesitate to contact us at Red McCombs Toyota. Our experienced technicians can assess any problems and repair your car with only genuine Toyota parts that are made to fit your vehicle.