Community Involvement
When you're shopping for a new Toyota or looking to schedule Toyota service and you don't have a go-to Toyota dealership, what makes you choose a particular business? In many cases, the company's culture, ethics and involvement in the community can help customers choose whether it's the right choice for them. At Red McCombs Toyota, we've earned a reputation for being a community-focused dealership that truly cares about the people it serves. The Red McCombs Toyota team is proud to support a variety of organizations in the San Antonio area, because we know how important community is to our family and business. Our customers have always been our No.1 priority, which is why our team works tirelessly to ensure that you're supported both at Red McCombs Toyota and out in the community.
Giving back to local neighborhoods that have supported our San Antonio Toyota dealership comes naturally to us. Before we even opened the doors to Red McCombs Toyota, we were dedicated to providing Texas organizations with funds and sponsorships to help them succeed. We believe that to truly belong to a community, it's important to both give and take. We showcasing a San Antonio Humane Society Pet of the Month, it's all in the name of building a close-knit, helpful and cohesive community. We know that our efforts are improving the lives of our family, friends and neighbors, and that satisfaction alone is worth its weight in gold. We encourage you to learn more about our community partners below and to see how Red McCombs Toyota looks to make a difference in the lives of others. Once you realize our impact, let the team at our Toyota dealership in San Antonio, TX, know if you'd like to be our next new partner!
The University of Texas at San Antonio
The University of Texas at San Antonio has been offering top-notch education programs since the 1960s. With almost 31,000 students currently attending UTSA, it's now the largest university in the San Antonio metropolitan region. UTSA has three campuses, all of which are dedicated to providing access to education, creativity and discovery for the talented students who attend. As a premier public research university, UTSA strives to prepare citizen leaders for a global environment.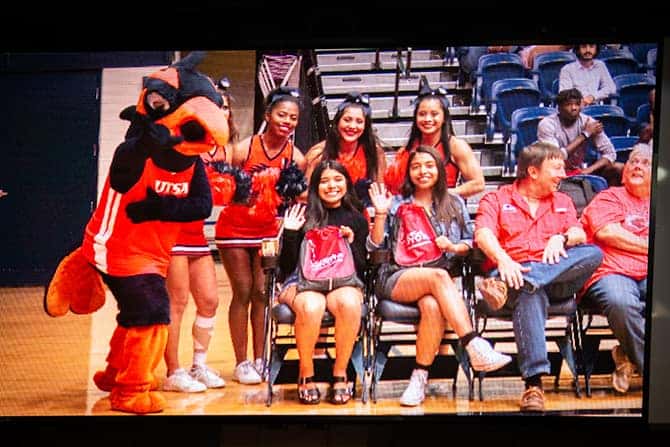 San Antonio Humane Society
Red McCombs Toyota in San Antonio is a supporter of the San Antonio Humane Society, where you can find the perfect pet to bring joy to your life. Whether you're looking to adopt a dog, bring home a cat or have your current pet spayed or neutered, the San Antonio Humane Society can help. They also offer dog training classes, microchipping, a wellness clinic and much more. We sponsor a San Antonio Humane Society Pet of the Month to help find homes for the affectionate animals who are looking for love, so don't hesitate to ask our team about this month's pet!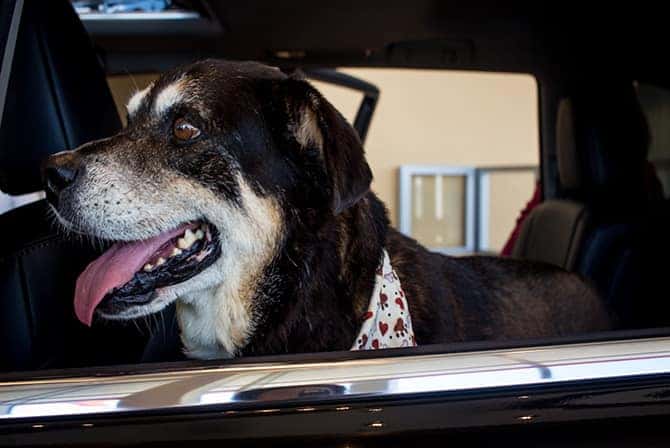 San Antonio Police Department
Every December, we partner with the San Antonio Police Department and our Red McCombs Toyota team donates over $500 for Christmas presents for their Blue Santa donation drive! In addition, our dealership volunteers as a donation drop-off center with the goal of filling the bed of a Tundra with gifts for children and families in need.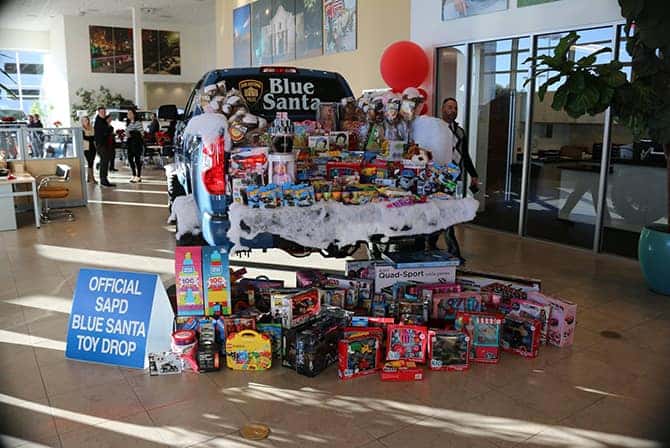 City of San Antonio
We support the City of San Antonio in the local events and parades that take place in the city and surrounding areas. We are involved in the Fiesta Night Parade, Veterans Day Parade, Cowboy Christmas Parade, Boerne Christmas Parade, and much more!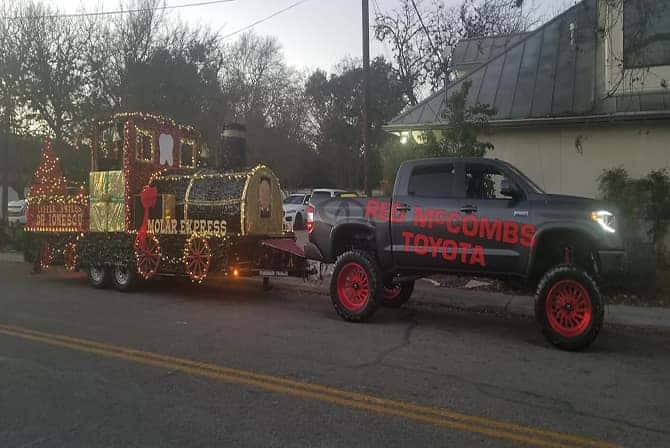 San Antonio Tundra Crew
We are proud to partner with the San Antonio Tundra Crew (SATC). SATC and Red McCombs Toyota come together in efforts such as annual school supply drives, natural disaster relief donation drives, toy drives, among other events.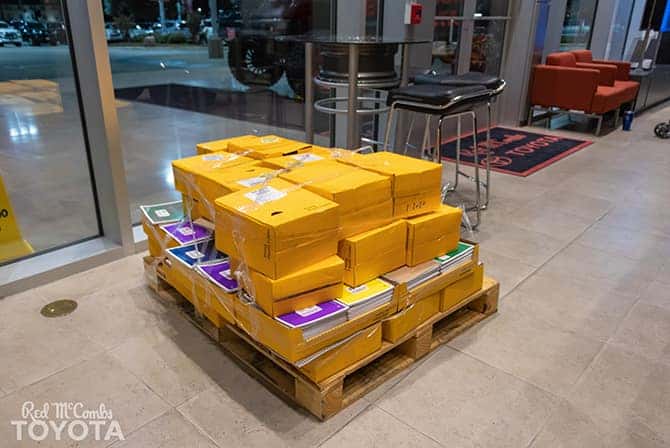 Annual Toyota Bash
The Toyota Bash is an annual Toyota-only car and truck show hosted by Red McCombs Toyota. Guests have the opportunity to win one of our multiple awards for different categories or even the acclaimed "Larry Joe Best in Show Grand Prize" award. We also have raffle prizes that are given away throughout the day! The Toyota Bash is a free event. That includes admission, food, and games! All guests are welcome.
Red McCombs Toyota started the Annual Toyota Bash to show appreciation and tribute to Larry Joe Logan, a veteran, a father and a member of many Toyota Tacoma clubs within the city of San Antonio. Unfortunately, Larry Joe passed away in early 2018. LJ's passion and devotion to the Toyota brand, as well as his service to our country, lead Red McCombs Toyota to create an event that would pay tribute to his enthusiasm. The First Annual LJ Toyota Bash, a Toyota Only car and truck show hosted by Red McCombs Toyota, started in June 2018.